Its Mr Metaverse 4 Hour Masterclass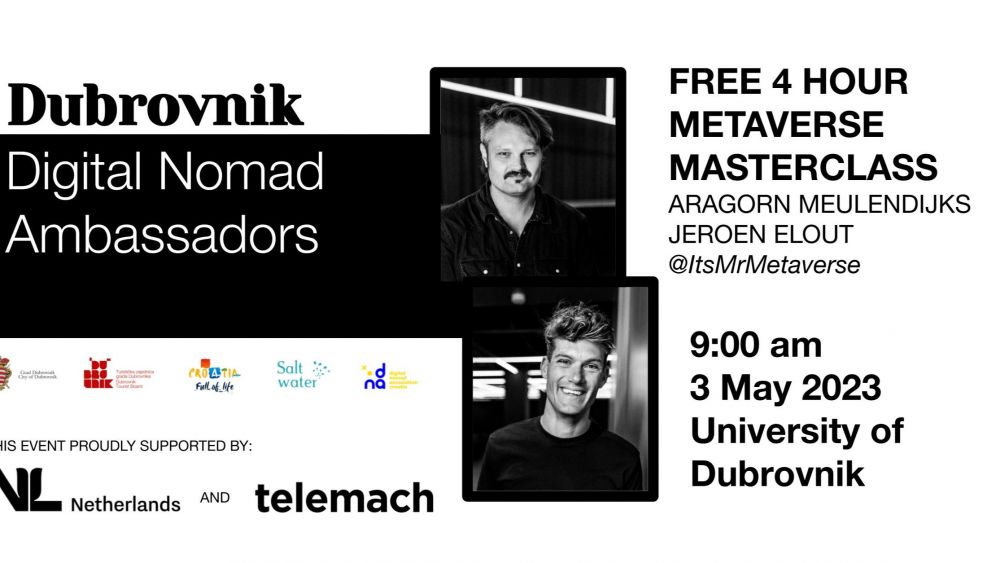 28.04.2023
Whether your knowledge is zero or you are a metaverse hero, this session promises to be an engaging and informative masterclass with world-class presenters, the duo from
ItsMrMetaverse
. And this session, which is sure to be absorbing, is free of charge.
—
Aragorn
and
Jeroen
are part of the ItsMrMetaverse team; some of the most dynamic and leading voices on the metaverse in the world. We're pleased to share they'll be in Dubrovnik from 1-8 May 2023 as part of the
Dubrovnik Digital Nomad Ambassadors program
supported by the
City of Dubrovnik
and the
Dubrovnik Tourist Board
, delivered by
Saltwater Nomads
and supported by the Digital Nomad Association (DNA) Croatia. This is your chance to meet Aragorn and Jeroen and learn about the metaverse from leading experts.
—
Join Aragorn and Jeroen for a 4-hour Masterclass with a singular goal; to inspire and inform you as a participant. " We will give you everything you need to know to surf the waves of technological change in the next few years. "
During this 4-hour Masterclass, we'll do an introductory deep-dive into the following topics:
The Metaverse, Generative A.I., Web3, Augmented Reality.
IMM Masterclasses are highly interactive.
We will not only give you an incredible amount of information and insights into trends that are current and expected, but we will also do it in a way that is fun, exciting, inspiring and most importantly, in a way that ensures you will still remember all of it the next day.
When you leave the room, you'll be energized, excited, and slightly worried about the future that is ahead, but in a good way! You'll have a clear picture of what the metaverse is and what you can start doing the next day to prepare for the disruptions in your industry in the near future due to these innovations and trends.
As part of the Masterclass, we'll do an assignment where you'll work in groups to conceptualize how these new trends and technologies can be put into practice.
We'll end the masterclass with a Dragon's Den experience where we review the concepts created by the group with the new insights they've been given, and a winner is chosen, so we have something to celebrate at the end.
Kick Off Visualisation
Exploring the Metaverse
Definition and current trends
Use cases Web3, Augmented Reality, and Generative AI
Engaging with Emerging Technologies
Assessing your organization's readiness
Identifying opportunities for innovation
Hands-on Group Assignment
Participants form teams to brainstorm practical applications.
Teams present their concepts to the group
Evaluating ideas and selecting a winning concept
Energizing and Preparing for the Future
Key takeaways and insights from the Masterclass
Strategies for immediate action and future preparedness
Closing Remarks and Q&A
Recap of the session and final thoughts
Networking
—
RSVP
essential. You can do so at
Meetup
. Spaces limited.
Refreshments will be available for purchase at the venue.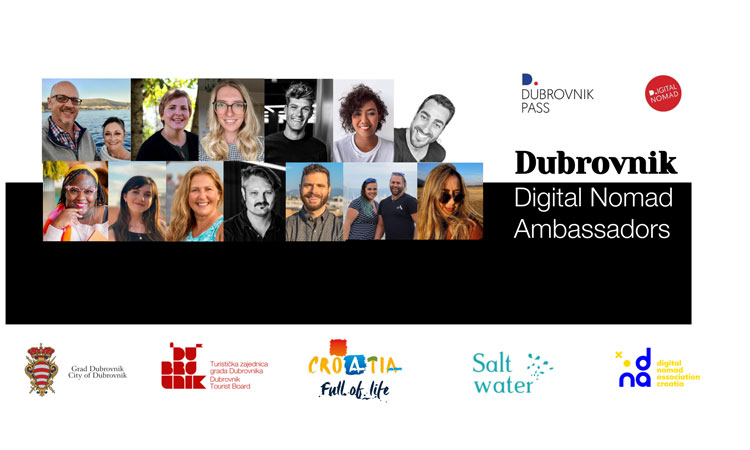 Find more info on the whole project HERE