22 & 23.04.2023 – Flower Concerts in Dubrovnik to mark Earth Day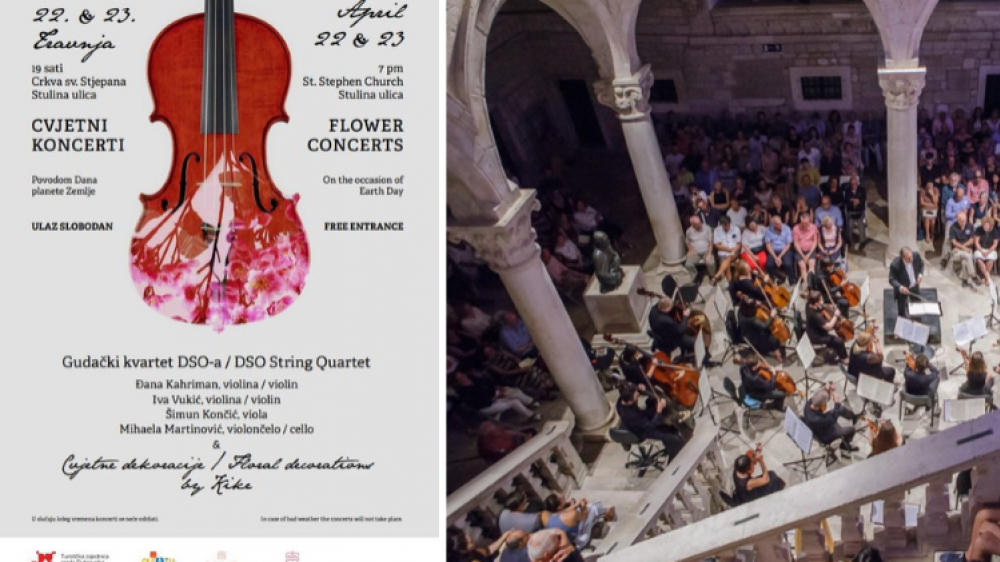 15.04.2023
Dubrovnik is about to get all floral, and for a great reason. The City every year celebrates
Earth Day
, an annual event on April 22 to demonstrate support for environmental protection, and this year is no different.
Flowers Concerts is the title of a two-day event to mark Earth Day in Dubrovnik, and yes, you've guessed it flowers and music will be involved. The
Dubrovnik Tourist Board
will organise the Flower Concerts in one of the most charming, and indeed important, churches in the whole city.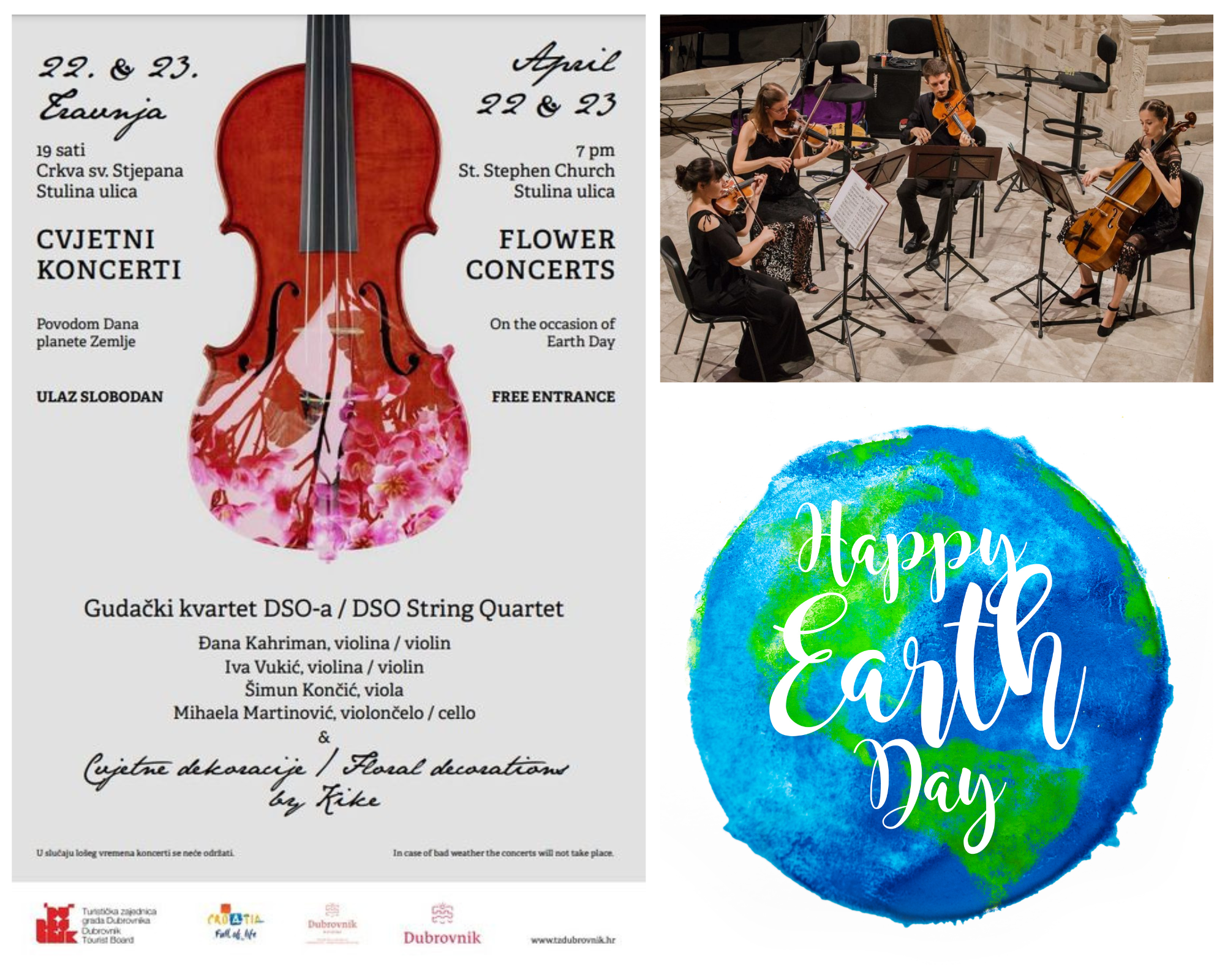 On April 22 and 23 at 7:00 pm in the St. Stephen Church, which is situated directly behind the Dubrovnik Cathedral (see the map at the bottom of the page), concerts will be held by the
Dubrovnik Symphony Orchestra
. The program includes Vivaldi, Mozart and Elgar, again the full two-day program is below.
And the floral theme continues with the Dubrovnik floral artist, Kristina Skvrce, who will decorate the St. Stephen Church with floral designs including a dress made entirely of flowers, the perfect backdrop for a memorable photo.
Entrance into the concerts is free of charge, and the church will be open from 6.00 pm to 8.00 pm for all visitors.
The St. Stephen Church, in Stulina Street, which has been restored by the Society of Friends of Dubrovnik Antiquities is extremely significant in Dubrovnik's rich history. In fact, the church is famous due to the legend of the patron saint of Dubrovnik, St. Blaise. The priest, Stojko, was praying in this very church when St. Blaise appeared in front of him and warned him about an imminent attack from the Venetians.
In case of bad weather the concerts will not take place.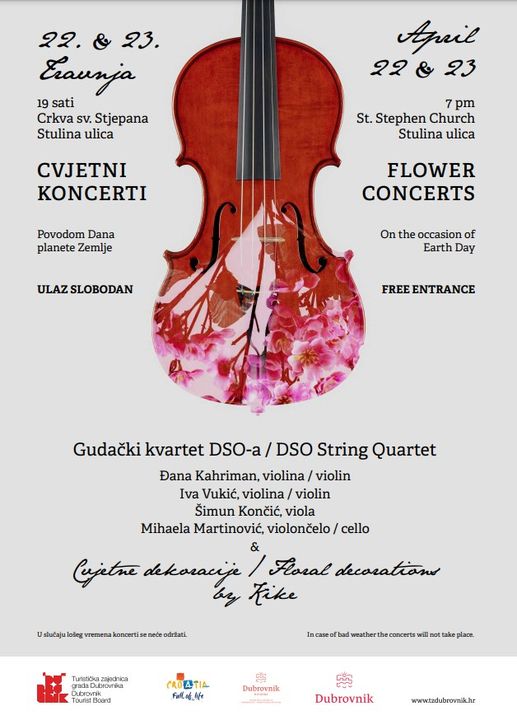 Flower Concerts - On the occasion of Earth Day
7:00 pm, St. Stephen's Church, Stulina ulica
Dubrovnik Symphony Orchestra String Quartet
Đana Kahriman, violin
Iva Vukić, violin
Šimun Končić, viola
A. Vivaldi - Spring (1st movement)
W.A. Mozart - Divertimento in D major
L. Sorkočević - Symphony No. 3 in D major
L. Delibes - Flower Duet (from the opera Lakmé)
C. Debussy - Clair de Lune
A. Vivaldi - Spring (1st movement)
W.A. Mozart - Eine kleine Nachtmusik (2nd movement Andante)
L. Sorkočević - Symphony No. 7 in G major
J. Haydn - Serenade
P. Dešpalj - Longing
E. Elgar - Salut d'Amour
A. Dvorák - Humoresque