04.03.2023 - Winter Saturday Mornings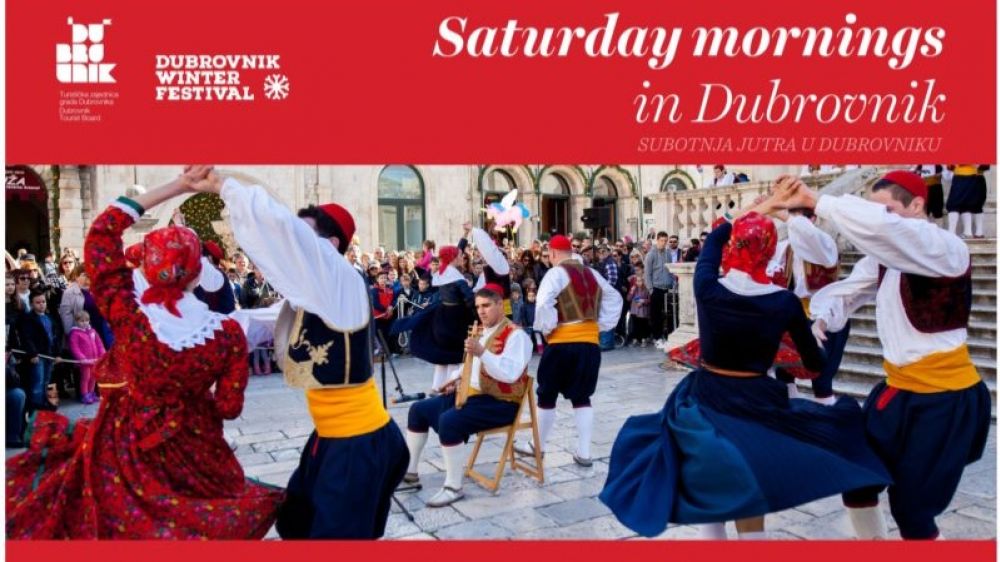 02.03.2023
In order to encourage tourist visits during the Dubrovnik winter festival, Tourist Board is organizing free programme ˝Winter Saturday Mornings in the City˝ for tourists who are staying in Dubrovnik.
Free thematic tour "Cosmopolitan Dubrovnik" starts on November 12 and will be held every Saturday starting at 9:30 a.m. in front of the tourist information center on Pile, in English and at 12:30 p.m. in Croatian (except December 24 and 31), and during the tour of the city, learn about the development of the most numerous European religions, their origin and spread throughout Europe. As well as the religious groups that settled in the area of Dubrovnik in the past centuries. Learn all about religious tolerance and coexistence in Dubrovnik over the centuries all in a historical town only 1.06 hectares in size.
The Dubrovnik Tourist Board is also sponsoring a free performance for all visitors by the folklore ensemble FA Linđo beginning at 11:30 am in front of the St. Blaise church (in case of rain the performance will not be held). This free program will be a great addition to the various entertainment programs offered during the winter months.
On the thematic tour dedicated to seafaring "Maritime Dubrovnik", which starts on November 9 and will be held every Wednesday starting at 9:30 a.m, in front of the tourist information centre on Pile, in English and at 12:30 p.m. in Croatian, all visitors and fellow citizens will have the opportunity to hear more about the Republic of Dubrovnik. A republic that very much built its survival, fame and wealth on seafaring, on ships built in domestic shipyards and goods that were transported and sold on these ships across the Mediterranean, along the coasts of Western Europe, all the way to India in the east. Find out more about the Dubrovnik shipbuilders who were known as some of the best in the Mediterranean, ships, shipbuilders, maritime laws and insurance on this new themed tour.
Due to the limited number of participants, it is necessary to register for the aforementioned themed tours of the city by e-mail: tic.pile@tzdubrovnik.hr or via the phone number: +38520312011 no later than 5:00 p.m. the day before.