Dubrovnik features in Chinese Lonely Planet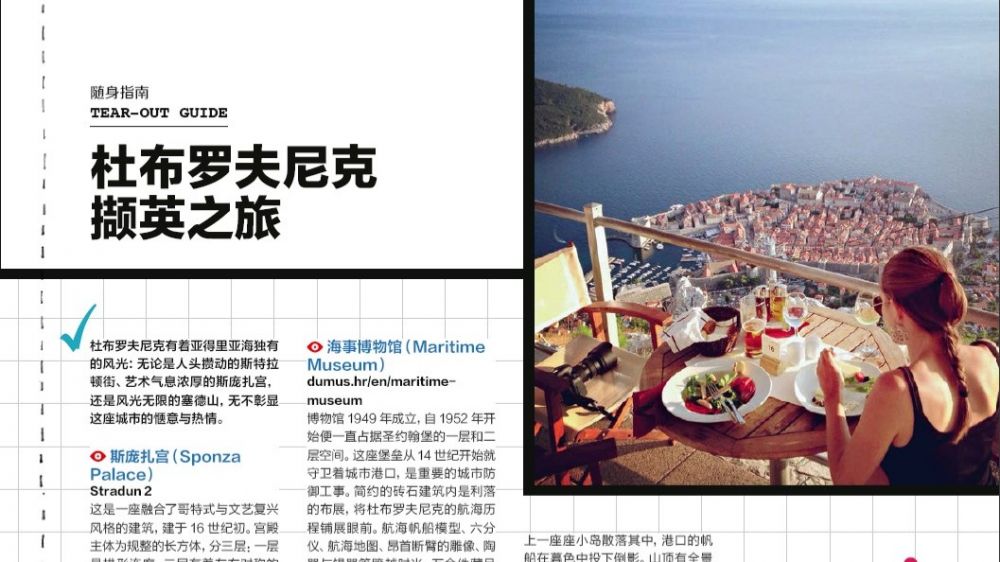 23.08.2022
Lonely Planet China, the Chinese version of the most famous travel guide publisher, is celebrating its 10th anniversary on the Chinese market this year, and on this occasion they have created a special edition for August in printed and digital form, in which Croatia, together with France, Italy, Velika Britain, Thailand, Mauritius and Scandinavian countries, included in the list of the world's most attractive tourist destinations.
The special edition also contains a small urban guide about Dubrovnik, the author of which is the multi-award-winning journalist Si Ma Yan, who specializes in creative travel and lifestyle topics and who is also known as a great lover of our country.
"Dubrovnik has been an attractive destination for many tourists for many years, and the publication of a guide about Dubrovnik in the Chinese Lonely Planet is an excellent promotion of Croatia and the pearl of the Adriatic on the Chinese market. Also, Dubrovnik has always been a must-visit destination for Chinese tourists, and it's really a big deal that this magazine, which has an audience of several million people, included us in celebrating its important anniversary. Namely, in less than a month, two key Chinese travel magazines, Lonely Planet and National Geographic China, published wonderful reports about Croatia, which gives our country additional visibility on the large Chinese market," said Franka Gulin, director of the HTZ Representative Office in China.