Shaquille O'Neal to DJ in Dubrovnik nightclub this July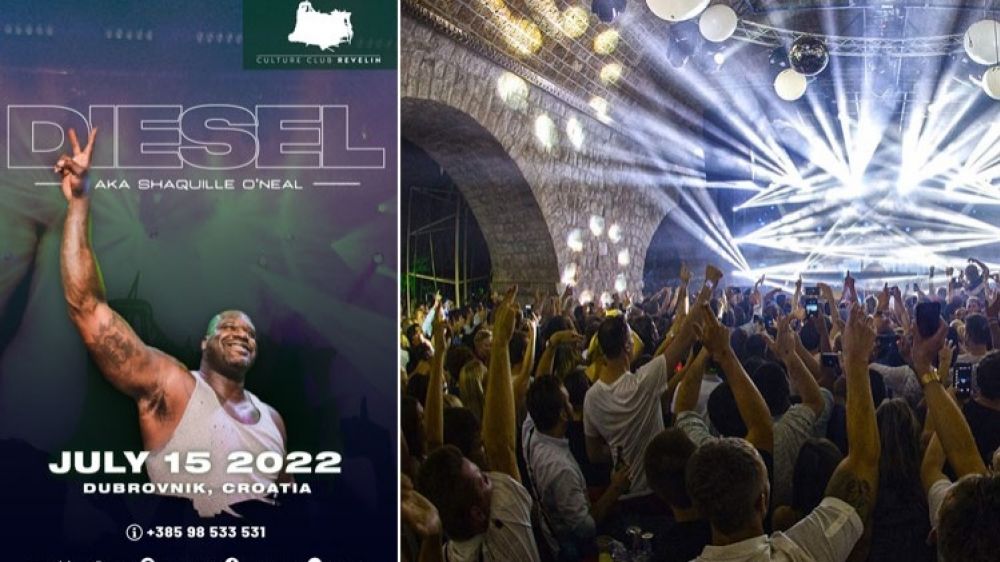 22.05.2022
DJ Diesel AKA Shaquille O'Neal will DJ in Dubrovnik this July in the popular nightclub Revelin. Shaq will probably be the tallest DJ ever to perform in Revelin at 2.16m or 7ft 1 in. this won't be the former NBA stars first visit to Dubrovnik, in fact Shaq and his wife have visited Croatia and Dubrovnik a few times. This will, however, be the first time that the O'Neal (50) has performed as a DJ in Dubrovnik.
Diesel, the stage name of the former NBA centre, will perform in Dubrovnik in the Revelin nightclub on July 15 this year, and tickets are already on sale online starting at 150 Kuna.
And DJ Diesel is no newcomer to the music scene. In the 1990's he released rap albums and singles, but now he has turned his attention to DJing. And by all accounts he's ripping up the dance floors. So we look forward to hearing the big man playing in the summer heat of Dubrovnik this July. It won't be difficult to spot Shaquille in Dubrovnik that's for sure.