The pass that opens all the doors in Dubrovnik wins award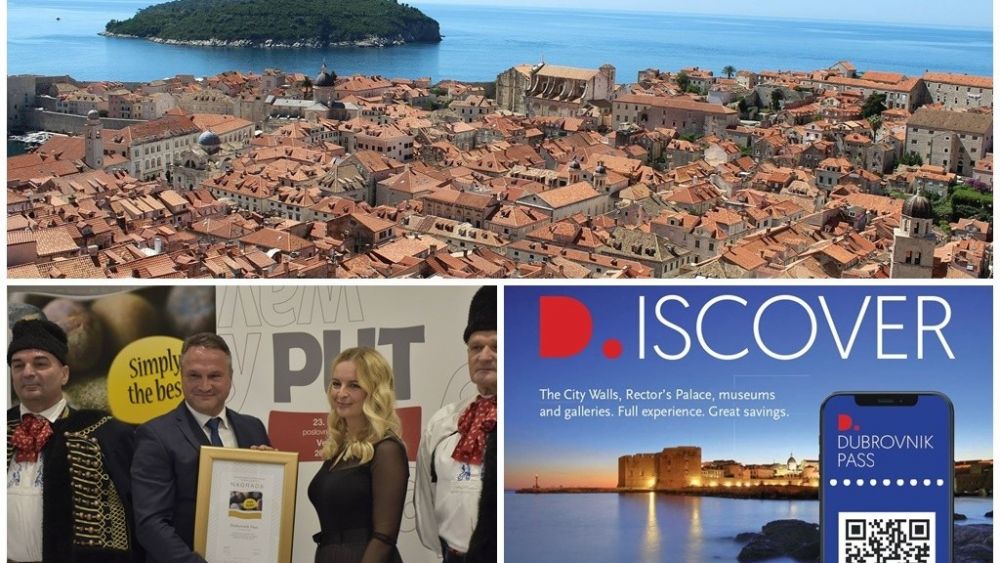 01.12.2022
The city of Dubrovnik is the winner of the "Simply the Best" award for 2022 in the category "New projects in tourism, the system of tourist boards and local self-government", for the successfully implemented project Dubrovnik Pass - an information system for electronic billing and entry control to the most important cultural and monumental objects.
Dubrovnik Pass, the new smart city solution of the City of Dubrovnik presented in June, has achieved exceptional success in just a few months, recording record revenues from cultural heritage. The gross revenue from the sale of the Dubrovnik Pass in the first ten months of 2022 was almost 44 million Kuna and exceeds the revenue in the same period of the record year 2019. The results are therefore more significant if we bear in mind that the number of tourist arrivals in Dubrovnik in the first 10 months of 2022 was around 80 percent compared to the same period in 2019.
The new Dubrovnik Pass is very much your one-stop-shop for visiting Dubrovnik, and you can purchase it online to leave you with more time to enjoy the pearl of the Adriatic. The pass can be used in all of the main attractions in the city as well as the public bus company Libertas. So not only can you visit all the sights with one card, and not queue for tickets, but you can also get to the city by bus and save time and money. The new
Dubrovnik Pass
is available in a one-day, three-day and seven-day version, you choose which best suits your needs.