Dubrovnik's Winter Wonderland: A Season of Enchantment Awaits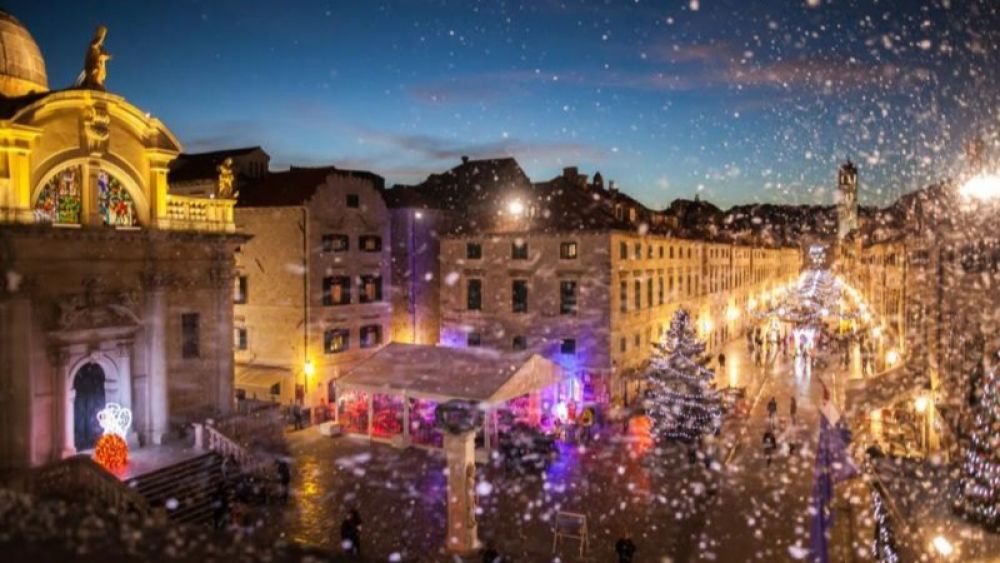 25.09.2023
While winter may be a distant thought, there's no time like the present to plan ahead for a magical escape to Dubrovnik during the colder months. The Dubrovnik Winter Festival, celebrating its remarkable 10th anniversary, extends a heartfelt invitation to experience a season of sheer delight amidst the city's timeless allure.
As the New Year beckons, prepare to be dazzled by a spectacular New Year's Eve soirée featuring none other than the musical legend and regional superstar, Zdravko Čolić. With over 20 enchanting concerts set against Dubrovnik's charming cityscape, the festival promises a transformation like no other. Watch as the city dons new visual splendors, intricate decorations, and a host of delightful surprises.
The festival weaves a rich tapestry of music, entertainment, gastronomy, and children's activities that are bound to leave you spellbound. As December unfolds, the arrival of Santa Claus from Finland heralds captivating festivities. Dubrovnik, usually bustling with crowds, takes on a serene charm, allowing you to explore the iconic Stradun at your own leisurely pace.
Immerse yourself in a symphony of cultural events this season. Local theaters and galleries come alive with captivating performances, exhibitions, and events that showcase Dubrovnik's rich heritage. Museums offer captivating journeys through time, providing fascinating insights into the city's illustrious history.
Indulge your senses in the flavors of the season. Local markets burst with seasonal treasures, offering winter delicacies and handcrafted gifts. The aroma of mulled wine and roasted chestnuts fills the air, inviting you to warm your heart and savor local specialties.
Dubrovnik's beloved Stradun, adorned with a captivating aura, becomes the stage for some of the most brilliant musical performances during this festival. From the legendary Croatian rock band, Prljavo kazalište, to the enchanting sounds of Jelena Rozga at the grand finale on January 6, 2024, prepare to be serenaded by exceptional talent.
Throughout December, Dubrovnik hosts a constellation of Croatia's and the region's finest musicians. Soulful melodies await with performances by Gibonni, the harmonious 4 Tenors, the resonant Tomislav Bralić and the Intrade choir, the timeless Parni valjak, the mellifluous Šufit vocal group, and the iconic figure of Croatian show business, Ante Gelo, and his band. Electrify your senses with the enigmatic musical duo, Nipplepeople.
The Dubrovnik Winter Festival is a grand celebration, a symphony of lights, music, and culture set against the backdrop of a timeless city. We extend a heartfelt invitation to experience the magic, charm, and elegance of Dubrovnik in winter. Join us in celebrating this 'round' milestone and create cherished memories that will warm your heart throughout the season and beyond. Your winter escape begins here, in Dubrovnik, the Jewel of the Adriatic. Don't wait; plan ahead for a winter like no other.