Unveiling of Croatia's First Hybrid Passenger Ship Links Trsteno Arboretum and Lokrum Island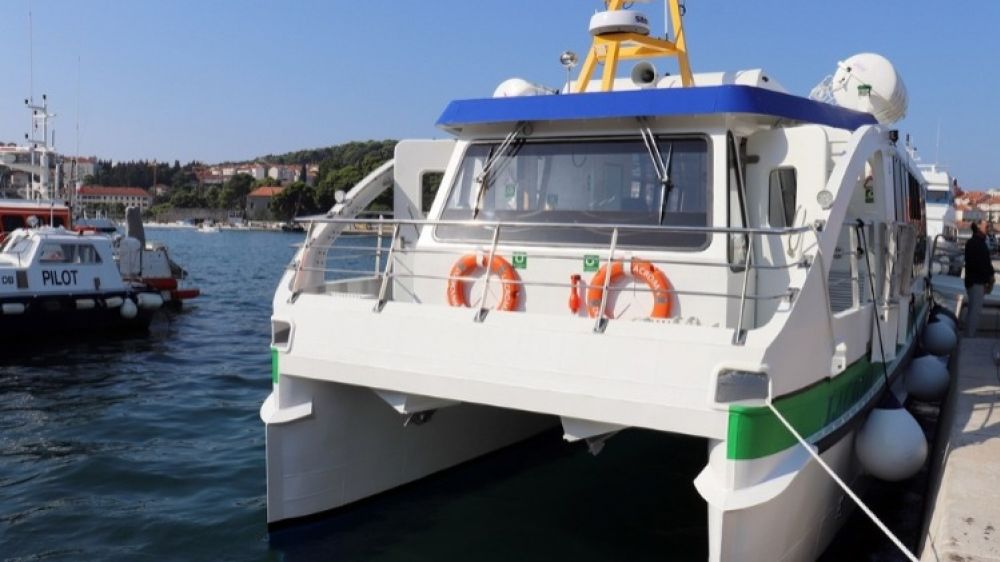 29.08.2023
Last week marked a significant milestone as the inaugural hybrid passenger ship built in a Croatian shipyard, named "Lacroma," was revealed at Gruž Port. This momentous event coincided with the launch of the novel ship route Gruž-Trsteno-Lokrum, set to connect the Trsteno Arboretum with Lokrum Island.
Mayor Mato Franković underscored the essence of the occasion, highlighting three pivotal concepts. "Sustainability comes first, closely followed by the utilization of European funds. These principles mirror our unwavering dedication and six years of ceaseless work, forming the bedrock of our administration," stated the mayor. He proudly noted that Dubrovnik was the trailblazing Croatian city to introduce sustainable practices into tourism management, yielding successful implementation.
Dubbed "Lacroma 58," the hybrid catamaran boasts a length of 15 meters, designed to accommodate 50 passengers and crew. With a maximum speed of 18 knots, the vessel not only ensures efficiency but also caters to individuals with disabilities. The ship's construction took place at the Dalmont Shipyard in Kraljevica, an integral part of the "Historical Gardens of the Dubrovnik Area" project. This project was made possible through co-financing by the European Regional Development Fund.
Zrinka Raguž, State Secretary in the Ministry of Regional Development and EU Funds, graced the occasion as the ship's godmother. She highlighted the strategic alignment between the procurement of the hybrid ship Lacroma and Dubrovnik's "Respect the City" project, which focuses on maintaining a sustainable balance for the city's growth and tourism.
Initially, the ship will be operational on weekends, from Friday to Sunday. In a generous gesture, the Lokrum Reserve Public Institution announced free boat rides for citizens during the upcoming weekend. This significant advancement not only bridges key landmarks but also embodies a harmonious blend of modernity, environmental consciousness, and enhanced accessibility.