Dubrovnik Summer Festival Kicks Off with Majestic Flag-Raising Ceremony and Captivating Performances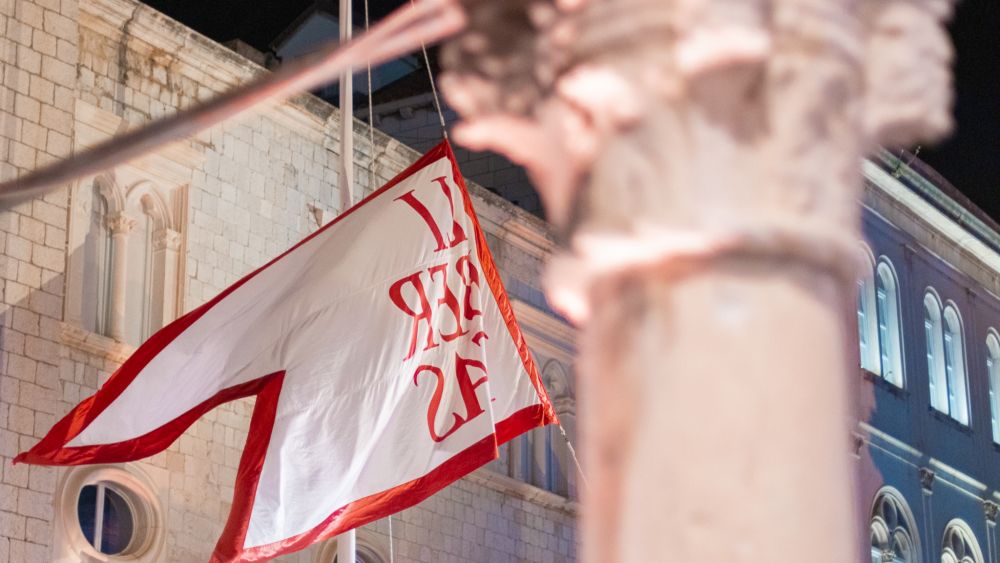 10.07.2023
Dubrovnik is preparing for the grand inauguration of the 74th Dubrovnik Summer Festival, set to take place tonight at 9 p.m. The festivities will commence in front of the Church of St. Blaise, as the Libertas flag ascends accompanied by the resounding verses of the Hymn to Liberty. This much-anticipated annual event will continue until August 25th, enchanting audiences with a multitude of performances across various stages and ambient locations throughout the city.
The distinguished Saša Božić, assistant to the intendant for the drama program, assumes the role of director for this year's grand opening. Collaborating with actress Nataša Dangubić, Božić has crafted a script that pays homage to Dubrovnik's rich cultural heritage while exploring the city's urbanity and recent history. The ceremony draws inspiration from the collective memory of Carnival, a time when itinerant actors, troubadours, and artists would captivate the townspeople until Ash Wednesday. Symbolically granting the performers the keys to the city, the Rector of the Republic of Dubrovnik permitted their artistic endeavors within the city walls.
The opening spectacle will feature the Dubrovnik Symphony Orchestra, conducted by Tomislav Fačini, and an impressive lineup of vocal ensembles, including the Libertas Choir, Dubrovnik Chamber Choir, Pro musica Mostar Academic Choir, and Blasius Choir. Additionally, fanfare players, mandolinists, and young singers will contribute their talents to the evening's enchantment. Members of the Festival Drama Ensemble, acting students from prominent academies, theatrical companies, folklore ensembles, and dance studios will also participate.
The grand opening, witnessed by esteemed guests and a fervent audience, will be broadcast live by the Croatian Radiotelevision, ensuring that the spirit and splendor of the event reach viewers across the nation. Over the course of 47 days, the festival will present nearly 70 remarkable theatrical, musical, dance, and folklore performances to captivate both domestic and international attendees. The Sponza Palace courtyard will host the first exhibition of the festival, showcasing the captivating artwork of Croatian painter and graphic artist Fadil Vejzović.
As the 74th Dubrovnik Summer Festival commences, it promises to be an unforgettable celebration of culture, artistic excellence, and the city's vibrant spirit.