23.05.2023 - Linđo Folklore Ensemble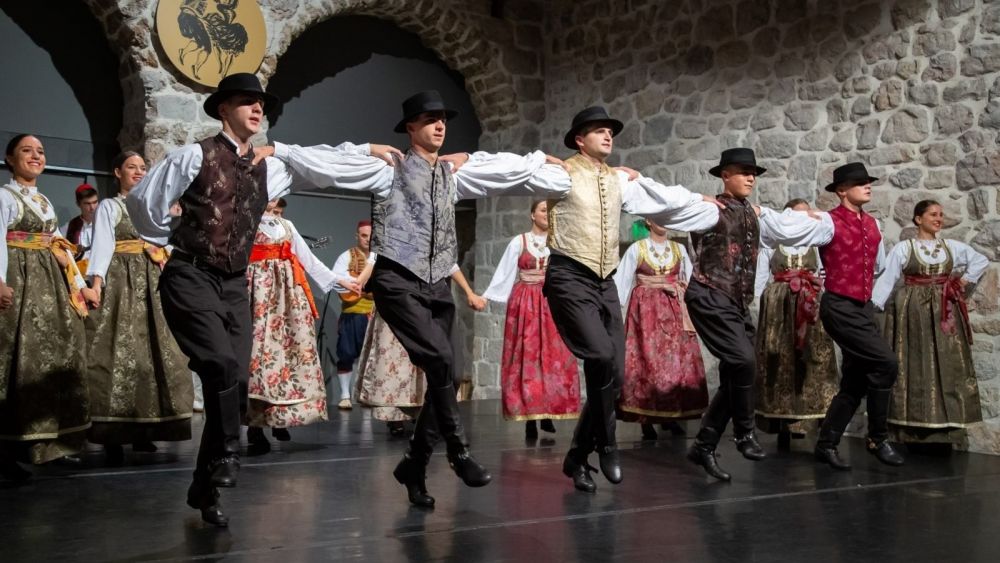 21.05.2023
23.05.2023
- Linđo Folklore Ensemble
Established in 1964 in Dubrovnik, the Linđo Folklore Ensemble is a revered cultural institution proudly supported by the City of Dubrovnik. Named after the beloved and renowned folk dance prevalent in the regions of Dubrovačko Primorje, Župa, and Konavle, the ensemble holds a significant place in Croatia's cultural heritage. Alongside other treasures like the Festival of St Blaise, the Dubrovnik dialect, Konavle embroidery, klapa singing, Dalmatinska Zagora's Silent Circle Dance, the Bećarac singing, and the Međimurska Popevka folk songs, the Linđo circle dance has earned its spot on the UNESCO Intangible Cultural Heritage List. The Linđo Folklore Ensemble is committed to preserving these distinctive cultural phenomena as symbols of identity, dedicated to their collection, artistic interpretation, and authentic performances.
A particular focus of the ensemble is on klapa multipart singing, the predominant form of traditional singing found in Croatia's southern coastal and island regions. In December 2012, UNESCO recognized klapa singing as an invaluable part of the Intangible Cultural Heritage.
Throughout its history, the Linđo Folklore Ensemble has garnered numerous accolades and awards. Since 1967, it has been a regular performer at the Dubrovnik Summer Festival and has represented Dubrovnik and Croatia successfully through extensive domestic and international appearances.
Join the Linđo Folklore Ensemble on a journey that celebrates Croatia's rich cultural heritage through vibrant music, mesmerizing dances, and a deep reverence for tradition.
More info here -
https://www.lindjo.hr/