Harmonious Fusion of Tango: DSO's Brass & Percussion Septet Joins Forces with Cellist Vid Veljak in 'Tango the Night'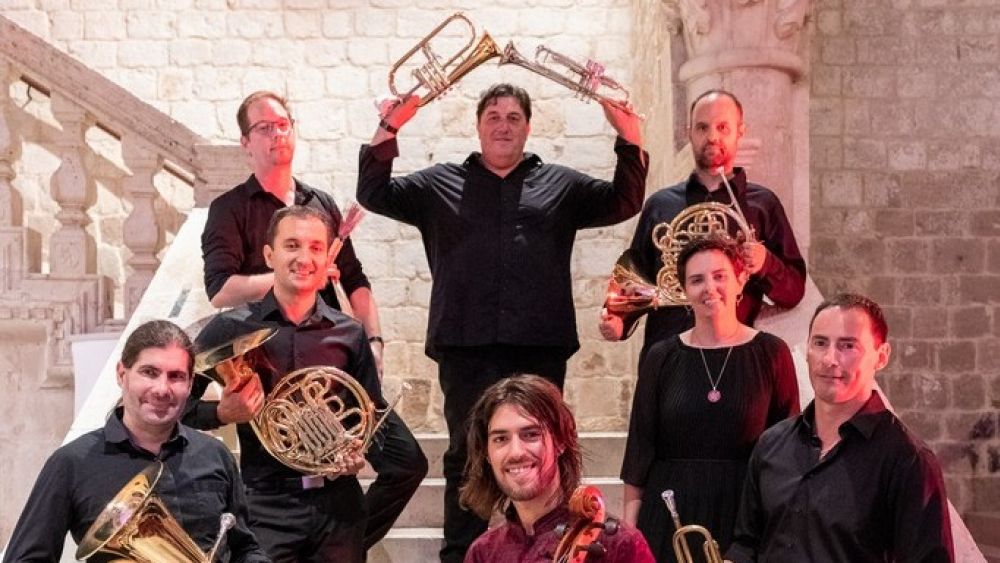 29.08.2023
Today, on Tuesday, August 29th, as part of the ongoing Dubrovnik in Late Summer Festival, an enchanting concert titled 'Tango the Night' is set to captivate audiences. The performance will be presented by the renowned Brass & Percussion septet of the Dubrovnik Symphony Orchestra (DSO) and featuring the exceptional cellist, Vid Veljak. The spectacular event is scheduled to take place within the historic walls of the Rector's Palace, with the melodies commencing at 9:00 PM.
Curated by the talented Damir Butigan, the program draws its inspiration from the evocative world of Argentine tango music. While the foundation is primarily built upon the mesmerizing compositions of Astor Piazzolla, the repertoire also embraces pieces that may not adhere strictly to the tango style but are deeply intertwined with Argentina's rich cultural heritage. The compositions by Piazzolla will beautifully intertwine with select Croatian tangos from the early and mid-20th century, providing a glimpse into the prevailing global musical trends of that era.
On this enchanting evening, the soulful melodies of authentic Argentine tango will harmoniously blend with the popular tunes of Croatia from that era, creating a harmonious fusion of two distinct musical worlds.