Dubrovnik Summer Buzzes with Spectacular Events: Concerts, Festivals, and Cultural Delights Await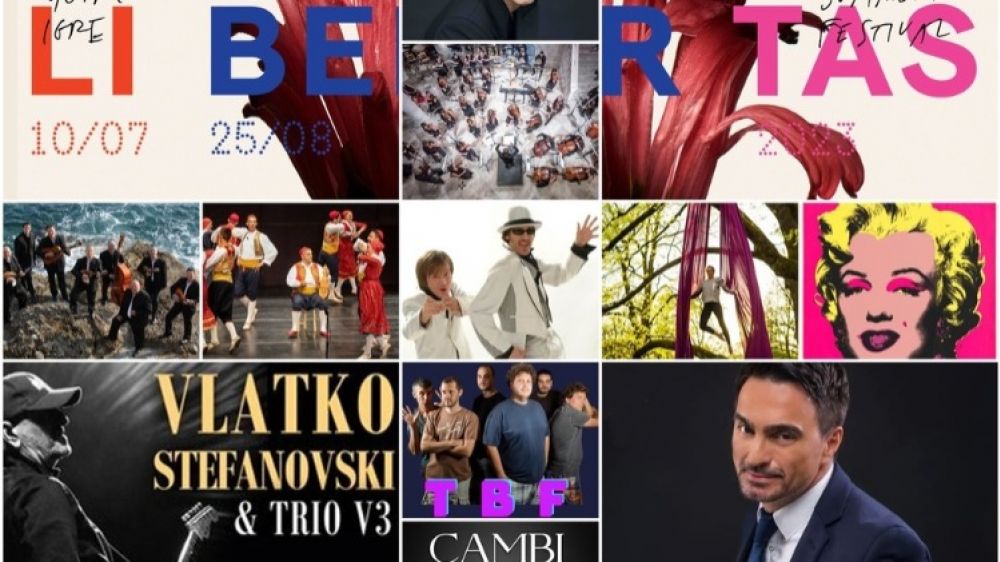 16.07.2023
With a performance from the soul duo Soulfingers on Stradun, on the opening night of the 74th Dubrovnik Summer Festival, the series of entertainment programs continues, with a total of 20 concerts organized by the City of Dubrovnik in collaboration with the Dubrovnik Tourist Board.
After the already held nights in Trsteno with Matko and Brane, and Orašac with the group Magazin, the following events will take place:
July 20th
- Osojnik: Viva band
July 22nd
- Lopud: Alka Vuica
July 22nd
- Zaton: Domenica band
July 22nd
- Kalamota, Gornje Čelo: Matija Cvek
July 29th
- Brsečine: Klapa Kampanel (vocal group)
August 3rd
- Šipanska Luka: TBF band
August 9th
- Best Croatian vocal groups on Stradun
August 10th
– The Pile Night: Trio Gušt band
August 11th
- Zaton: Magazin band
August 12th
- Šipan, Suđurađ: Alen Nižetić
August 12th
– The Lapad Bay Night: Jole
August 14th
- Orašac: Klapa Iskon
August 26th
- Lapad Bay: Klapa Rišpet
August 26th
- Concert of Srđan and Vukan - in front of the Church of St. Blaise
August 27th
- The Ploče Night: Maja Šuput
September 2nd
– The Gruž Night: Giuliano
September 27th
- World Tourism Day: Performance of the Dubrovnik Symphony Orchestra in front of the Church of St. Blaise.
As part of the "Through the streets of our City" event, also organized by the Dubrovnik Tourist Board and the City of Dubrovnik, around 40 concerts will be performed in Lapad Bay and near the Onofrio's Fountain in the heart of the Old City during July and August. The performances will include the vocal groups Ragusavecchia, Maestral, Ragusa, Subrenum, Karaka, Kolafjaka, Poklisari, Pučki Pjevači, Trio Laus, Taliri Quartet, and KUD St. Juraj Osojnik. The music programs start at 10:00 pm and last until 11:00 pm, and the program continues for the next two months.
There are also numerous other cultural and entertainment programs, co-organized by the City of Dubrovnik and local societies and institutions.
The "Summer in Lazareti" begins on July 14th with a concert by the vocal group Klapa Cambi. On August 5th, for the Victory and Homeland Thanksgiving Day, the Dubrovnik Symphony Orchestra will perform with the Croatian Vocal Ensemble St. Blaise in front of the Church of St. Blaise.
The Dubrovnik Cinemas, as part of their summer stage at Kino Slavica, will bring a concert series, including the performance of the guitar virtuoso Vlatko Stefanovski on August 2nd.
The cultural institutions of the City of Dubrovnik also promise a rich program, including the Dubrovnik Summer Festival with nearly 70 theatre, music, dance, folklore, and other events, museums, galleries, and libraries with exhibitions and other happenings, the Linđo Folklore Ensemble, as well as the Dubrovnik Symphony Orchestra, which is preparing around twenty concerts and events for the end of August and September, such as the "Dubrovnik in Late Summer" and "Stradun Classic" festivals.