Spotlight on Dubrovnik's Digital Nomads: Interview with Mita Carriman Published in Dubrovacki Vjesnik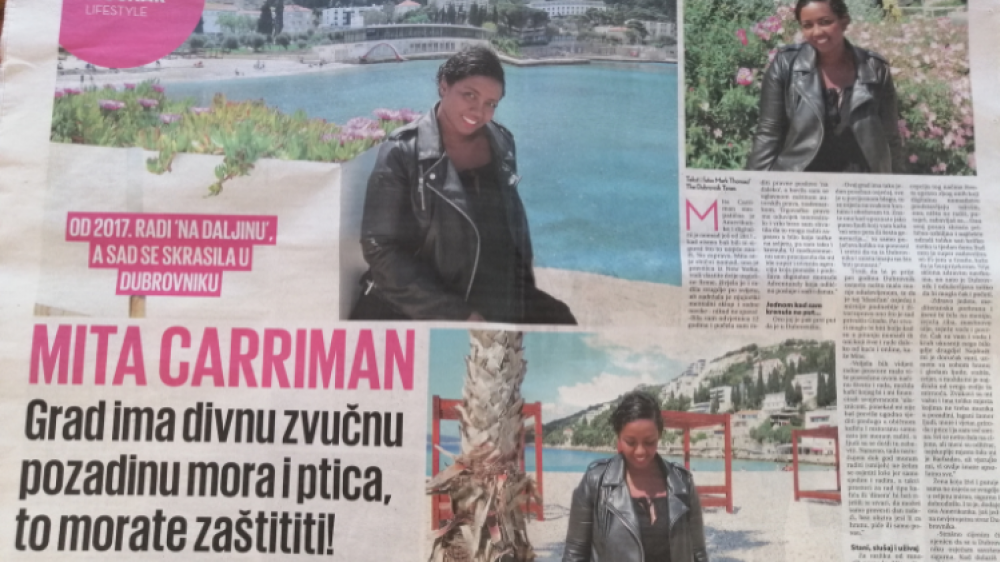 21.05.2023
Yes, we know that we are blowing our own trumpet a little here, but it is really cool to see our digital nomads featuring in the local media. Our interview with
Mita Carriman
was published this weekend in the newspaper Dubrovacki Vjesnik.
Bringing the stories of digital nomads that stay and work in the south of Croatia to the local community is a great way to enhance a bond and to build a better and more developed future for remote working in Dubrovnik.
Mita came to Dubrovnik as part of the
Digital Nomad Ambassador project
, which is jointly organised by the
Dubrovnik Tourist Board
and the
Saltwater Nomads
agency from Split.
You can read the full interview with Mita Carriman
here
Ok, we are putting the trumpet down