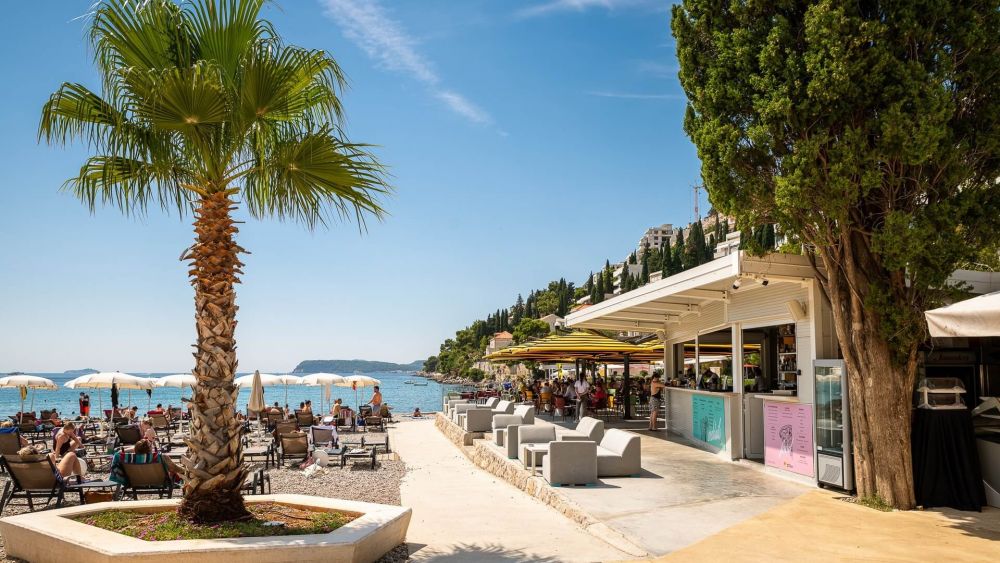 Fancy working in
Dubrovnik
with the Adriatic Sea whispering in the background, we have the perfect solution for you.
Around 2.5 kilometres from the historic Old City of Dubrovnik in the picturesque Bay of Lapad is one of the most beautiful beaches in the region, Sunset Beach. If you are looking for a co-working space that has the added bonus of being right on the beach, then this is the answer. Imagine a day at work on your laptop and then slipping into the crystal, clear Adriatic for a swim and a cool off. And there is a reason its named Sunset Beach, as you'll see when the sun slowly sets over the horizon and the whole beach has a golden hue.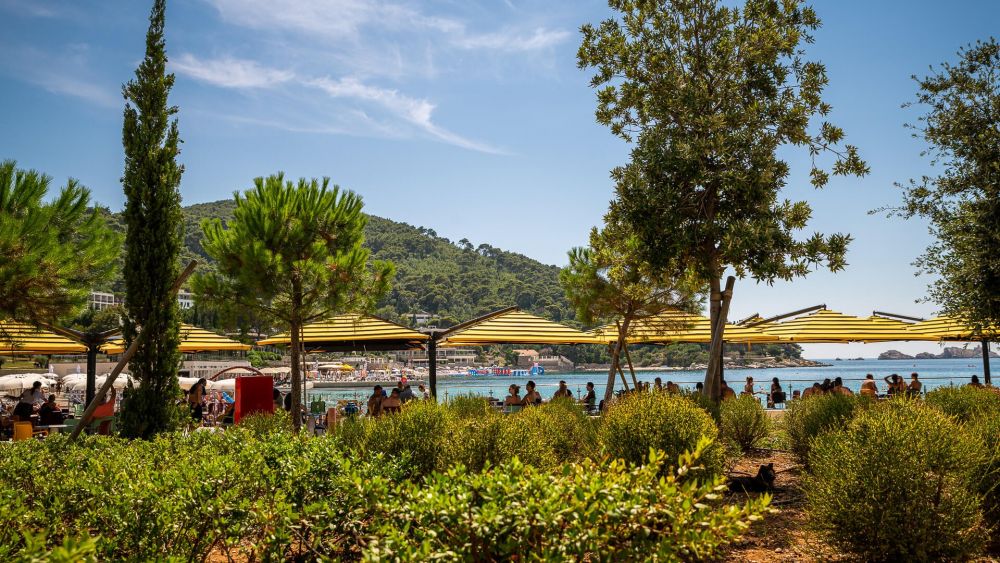 Sunset Beach Dubrovnik is set at the head of the Bay of Lapad. This
suburb of Dubrovnik
is a residential and tourist one and therefore has plenty of opportunities. It is within easy reach of the Old City of Dubrovnik, and there is a regular bus service that runs close to the beach. There is also parking, if you've come by car, and you can even walk from the centre of Dubrovnik to the beach. Directly behind the beach are a couple of smaller shopping centres, and there is a leafy promenade with cafés and restaurants leading down to the actual beach.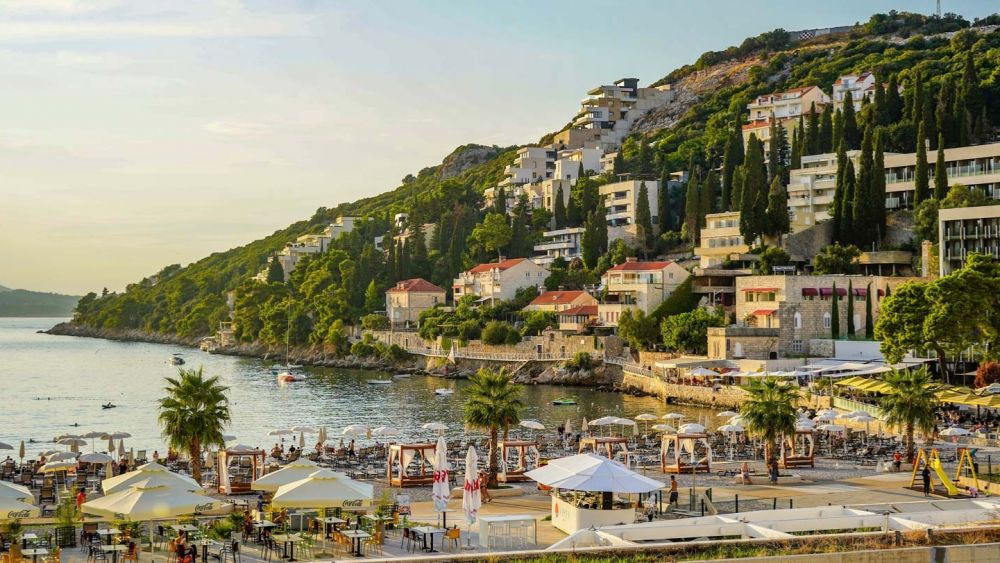 This beach complex in fact has pretty much everything that you need whilst you're remotely working in Dubrovnik. There are café bars (yes, coffee-to-go) and restaurants, with food ranging from beach snacks to a full-blown a la carte menu.
The co-working space on Sunset Beach is set right on the beach in a unit next to one of the restaurants and bars, called Kantenari. It is a large indoor space that offers both tranquillity to work and plenty of options when you need a break. There is free Wi-Fi and plenty of space to work. Entrance into the co-working space is free of charge and the Sunset Beach complex is open every day from 8:00am to 11:00pm. And don't forget to check out the sunset!