Fancy a unique running experience – Dubrovnik Runway Run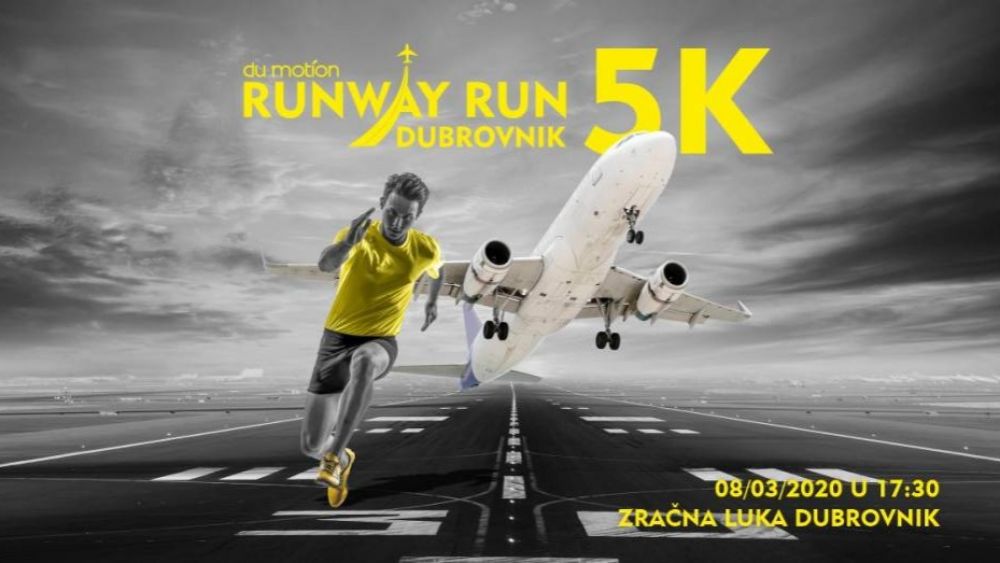 27.03.2022
Fasten your seat belts and get ready for take-off! For the third year in a row the Dubrovnik Runway Run will be held this March. Yes, a race along an airport runway!
The organisers of this unique event, Du Motion, have announced that for the third consecutive year the Runway Run will be held on the 4th of March this year. This competition is unique and gives runners an unusual experience - racing on the runway of Dubrovnik airport.
"This is a special race for us in many ways. First of all, it is an exceptional experience to produce a race in such an attractive and organizationally demanding location. We are additionally happy because it is a kind of overture to the sixth Du Motion - Runners 'Days Dubrovnik, which will finally take place this spring after a long break. But the most important thing is that we managed to maintain Runway Run, despite all the challenges brought by the pandemic, in the past two uncertain years, so we remained connected with our runners," said Du Motion director Alen Bošković.
The Runway Run race is 5 kilometres long, which makes it ideal for both experienced runners and beginners. The entry fee is only 150 Kuna, and the package for runners includes an official race shirt, an attractive medal, a start number, official timekeeping, refreshments and free parking in the airport parking lots.
Due to compliance with current epidemiological measures, the number of participants is limited to 150 competitors, who can apply for running until February 25, 2022 via the official website of Du Motion.
Entry requirements are a minimum of 16 years of age, while runners will be required to present a valid COVID digital passport, negative PCR or antigen test certificate or vaccination certificate (for third countries).