Dubrovnik Gains Prominence as a Hub for Digital Nomads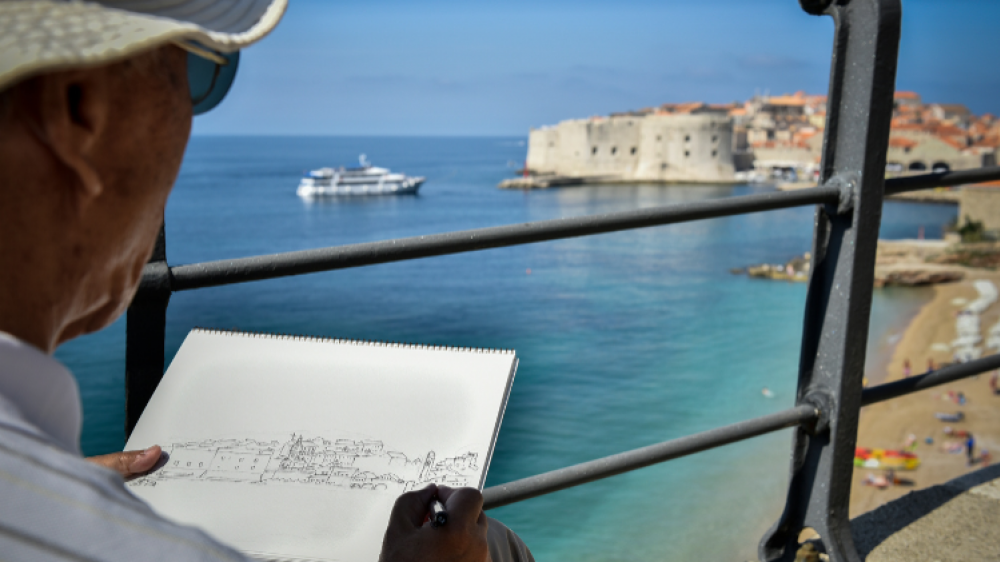 21.08.2023
Amidst the pandemic and the sweeping wave of digital innovation, the phenomenon of digital nomads has taken centre stage. The concept of living and working from anywhere in the world is no longer limited to tech professionals; it has extended its reach to encompass workers and managers across diverse sectors who have embraced the expatriate lifestyle.
In this landscape, the annual Executive Nomad Index report by renowned real estate consultancy Savills stands as a significant benchmark. This ranking evaluates the most alluring cities or regions globally for high-level remote workers, with a specific focus on executive nomads. A remarkable newcomer to this list is
Dubrovnik
, securing an impressive position after Dubai and ahead of Barcelona and Palma de Mallorca.
Among the top twenty global destinations for remote workers, the ranking stands as follows: Dubai, Dubrovnik, Miami, Abu Dhabi, Lisbon, Barbados, Barcelona, Palma de Mallorca, Algarve, Saint Lucia, Cayman Islands, Malta, Antigua, Côte d'Azur, Mauritius, Athens, Cyprus, Bahamas, Tuscany, and more.
Dubrovnik's surge to prominence owes much to its remarkable growth triggered by the digital transformation and the influx of global attention. The city's appeal goes beyond the surface, offering substantial incentives for the "wave of executives-turned-digital-nomads post-pandemic," as highlighted in the report.
The Executive Nomad Index gauges each city's merits in five key aspects: internet speed, quality of life, climate, air connectivity, and upscale rental housing costs. With a total score of 32.38 points, Dubrovnik trails Dubai by a mere two points. Notably, Dubrovnik excels in quality of life, securing the highest score across the list (10.38). The city also garners praise for its robust internet connectivity (8.06) and the competitiveness of its prime rentals (5.26). While its climate rating remains average (4.45), it surpasses destinations like Dubai and Abu Dhabi but ranks below tropical havens such as Barbados, Cayman Islands, St Lucia, and Miami.
This elite group of destinations featured in the ranking shares a common trait—they offer a digital nomad visa program or equivalent, or belong to a significant economic bloc facilitating the free movement of people for living or work. They boast year-round appealing climates, an elevated quality of life, and well-established markets for premium residences, according to Savills.
The report underscores how Dubrovnik has transformed into a cultural and tourist epicentre, renowned for its exceptional museums and enchanting old town. The city's ascent, bolstered by the endorsement of influential corporations like Google, reinforces its standing.